post with a link
- which, amazingly enough, still works! - to WB's hosting of the second trailer for
Chamber of Secrets
- you can find it
here
. And it's so adorable and woobie and they're so young and am I right that this is the first time we heard Jason speak as Lucius?
I also found on my old desktop what I believe to be the first trailer for Movie
#1
(
and I've put it behind the cut...
Collapse
)
I've been going through and *finally* tagging my LJ posts from 2002, and I found a
Current Mood:

nostalgic
Add yours to the collection at
hallows_reviews
!
It's the end of canon, so in a way, all reviews of DH are going to be a part of fandom history.
Please turn up your volume.
Looking for an active sorting community?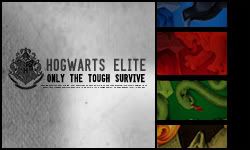 Hogwarts Elite is a LiveJournal Sorting community for the finest and the elite. It is the most prestigious sorting community and has roughly around more than 300 active members. Hogwarts Elite is not your average sorting community. We offer a wide variety of activities, games, and contests for the students after they've been sorted. Most of these opportunities also feature a point reward for your house when you participate. For more on what goes on at H_E, you can choose to read the FAQ.

So what are you waiting for? Prove your prowess and apply now at
sorting_elite!
This would not be good.
Diagon Alley has the official sponsership of Warner Brothers. This is a good thing... I am cross-playing Madame Maxine and what I am doing counts towards an acting portfolio I am creating. Run around dressed like a girl and actually get something that could help me in the future? AWESOME! All that is happening because I signed a contract with this lovely little lady named Katree. Call her... she has the details. But basically, show up and sign a contract. They are looking for specific costumes.. Katree will handle it.
Katree Cell: 804 382 2740
What Diagon Alley is, and what it could become, has the potential to sweep the nation like anime conventions have. I don't know about you guys, but I think that this would be an awesome thing. This is just my personal opinion, but Harry Potter is something that is bringing sci-fi and Fantasy into the Main stream lime light... and people are liking it. Soccer moms that made fun of Trekkers/Trekkies and Star Wars fanatics are in love with these books. Its awesome and amazing, and needs to go on.
So what am I asking you to do? Step up and show up. Have some fun, try the butter beer (apparently it is cream soda + butterscotch... but it might as well be crack. Seriously. I had like 10 of them. I <3 Butterbeer. lol)... bring some cash, buy some stuff... they have everything a harry potter fan could want. lol, at the very least, check out their website.
http://www.cinemind.com/diagonalley/
I had a blast today, and I want to fill the Science Museum damn near bursting. I wanna blow their minds at how many of us there are, and I want yall to help. So get in your car (car pool... its cheaper... trust me) and lets have a blast. Oh, and the Imax showing of Harry Potter and the Goblet of Fire is an Experiance that is not to missed. It blew my mind, and this is its premier... but then again, you already knew that cause you checked out the website right?
Loves and Hugs to all the Fans, can't wait to see you there....
_Ben_
Ps. I posted this in a bunch of fan oriented communities... but I am exhausted and need sleep. spread the call will yah? If your an op and you think this is promotion... then well it kinda is lol. but its promotion for a good cause... don't hate on someone thats loves the fandom.
This is a call to all Harry Potter fans. My name is Ben Bandas and I am a HP Fan. I just went to the event known (or formerly known, I am not sure exactly) as Diagon Alley, which took place last year and is taking place again this year at the science museam of virginia located in Richmond, Va. These guys are in trouble. Due to a long long list of hurdles, there may not be another Diagon Alley.